COMPETITION FOR FEATURE FILMS & STUDENT SHORT FILMS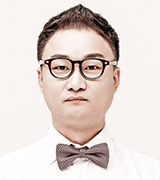 Soo Sung Lee

Film Director South Korea
LEE Soo-sung is Executive Producer,Producer and film Director based on Seoul South Korea and his first debut feature film,' Mr. Zombie' was welcomed from audiences and film critics with its new film genre developing and innovating when it was theatrically released. Also he was a executive producer of Korea's hit film, Speculator House, 2012 and is currently CEO of Lee Film. Inc and a film producer in Korea. For his festival award feature, LEE took a famous traditional story and turned it into the erotic Joseon Era drama Uhwudong: Ownerless Flower. The film screened at the Bucheon International Fantastic Film Festival in 2015 and awarded best Asia feature at Hong Kong PUFF film festival. That same year he produced Death in Desert and Amor.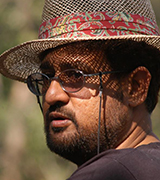 Ajayan Vincent

Cinematographer India
Ajayan Vincent is an Indian cinematographer. He is the son of cinematographer and director, A. Vincent, and younger brother to Jayanan Vincent. He is known for his work in Malayalam, Tamil, Telugu, and Hindi language films. His renowned works are Rudramadevi, Dam 999, Thoovanathumbikal, Ratchagan etc.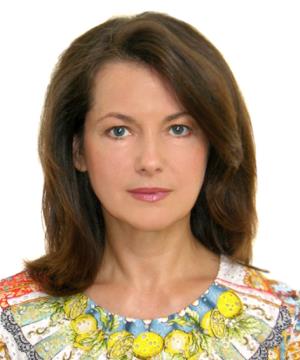 Nadezhda Gorshkova

Producer Russia
Nadezhda Gorshkova was born in Russia, St-Petersburg. She is the founder of movie companies "Liga Production" and "Viva Films", Nadezhda Gorshkova, who became a famous Russian actress as early as in her teenage years, took part in numerous movies, TV and International theater productions. She graduated from "Leningrad State Institute of Theatre, Music and Cinematography" as an actress. After graduating from Theater Institute moved to USA and studied at college "William and Mary". She continued to study and work in the artistic field, participating in theater, movie and TV productions.
Films of Debut Film Makers - Competition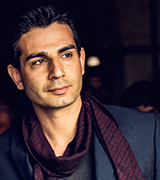 Hassan Nazer

Film Director Iran
Hassan has been involved in most aspects of the performing arts since he was a child. He had the opportunity to learn under the guidance of Mr. Hamid Samandarian , a native of Iran he went on to study to Scotland at the age of eighteen . he studied film and visuals culture at the university of Aberdeen ,where he obtained his degree. He created World film production which is registered in Scotland. The company is involved in producing films. Utopia has seen delving into theams of loneliness and isolation. Utopia was official entry of Afghanistan Best Foreign film to ACADEMY AWARD 2016.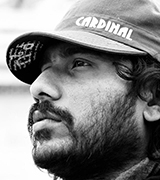 Dhanushka Gunathilake

Cinematographer Sri Lanka
Dhanushka Gunathilake has a strong background in film as a cinematographer and educator. He produced the first ever internationally franchised reality show in Sri Lanka, "Obada Lakshapathi Mamada Lakshapathi" ("Who Wants to Be a Millionaire?") in 2010. Dhanushka has worked as a cinematographer in the critically acclaimed film "Thanha Rathi Ranga" for which he received the best cinematography awards in Derana Film Awards in 2015, OCIC Film awards in 2015 as well as Hiru Golden Film Awards in 2016.. He is currently working as the Director of the Colombo Film and Television Academy and as the deputy director (Media) at Office for National Unity and Reconciliation in Sri Lanka.
NETPAC/Indywood Panorama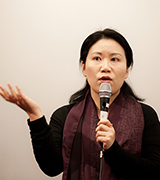 Jinna Lee

Programmer - Ulju Mountain Film Festival Seoul
Jinna Lee is a programmer of Ulju Mountain Film Festival in Korea. Before joining UMFF, she has worked at Jeonju International Film Festival, Jaechun International Music and Film Festival. She started her work as a programmer from DMZ International Documentary Film Festival, Busan International Short Film Festival & International Intangible Heritage Film Festival in Jeonju city. Furthermore, she programmed "BISFF special" at Kalpanirjhar International Short Fiction Film Festival in India, and "Cuts of BISFF" at Jogja Netpac Asian Film Festival in Indonesia. She has been served jury works at Jogja Netpac Asian Film Festival , SAARC Film festival, Kaohsiung Film Festival, Mar del Plata International Film Festival and Golden Horse Film Festival.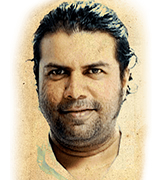 Boodee Keerthisena

Film Director Sri Lanka
Boodee Keerthisena, is an award winning Sri Lankan director. As a young film maker, he has co-directed several documentaries, working with European directors & artists. Since his debut Veils of Maya (Sihina Deshayen), which won 31 awards, his unique cinematic productions; Buongiorno Italia (Mille Soya) , Matha & Alone in a Valley have widened the horizons of Sri Lankan cinema. He holds an array of diverse interests in several areas such as drawing comics, fashion designing & architecture. Boodee is also a column writer as well as the writer of a number of screenplays. He is currently the vice president of the Directors' Guild of Sri Lanka & chief organizer of the International Film Festival Colombo.