COMPETITION FOR FEATURE FILMS & STUDENT SHORT FILMS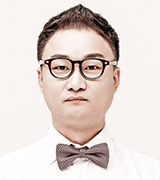 Soo Sung Lee

Film Director South Korea
LEE Soo-sung is Executive Producer,Producer and film Director based on Seoul South Korea and his first debut feature film,' Mr. Zombie' was welcomed from audiences and film critics with its new film genre developing and innovating when it was theatrically released. Also he was a executive producer of Korea's hit film, Speculator House, 2012 and is currently CEO of Lee Film. Inc and a film producer in Korea. For his festival award feature, LEE took a famous traditional story and turned it into the erotic Joseon Era drama Uhwudong: Ownerless Flower. The film screened at the Bucheon International Fantastic Film Festival in 2015 and awarded best Asia feature at Hong Kong PUFF film festival. That same year he produced Death in Desert and Amor.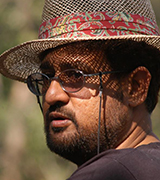 Ajayan Vincent

Cinematographer India
Ajayan Vincent is an Indian cinematographer. He is the son of cinematographer and director, A. Vincent, and younger brother to Jayanan Vincent. He is known for his work in Malayalam, Tamil, Telugu, and Hindi language films. His renowned works are Rudramadevi, Dam 999, Thoovanathumbikal, Ratchagan etc.
Films of Debut Film Makers - Competition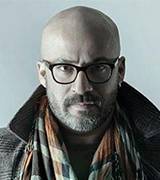 Amir Aghaee

Actor Iran
Amir Aghaee is an Iranian actor. He is known for Inja Iran, for which was nominated Action on Film International Film Festival, USA, the award winning Death Is My Profession 'Marg kasb va kare man ast'. Aghaee made his cinematic debut by performing in Ebrahim Hatami-Kia's 'Low Heights' which received positive reviews. Aghaee has also performed in a number of series including The Gift of Darkness, The First Night of Peace, The Innocents, The Red Soil and 'Remembrance'. He is also interested in painting, photography and poetry. He has exhibited his works in a number of galleries and published a book of poetry titled 'Willows in the Wind'.
COMPETITION FOR DOCUMENTARIES & SHORT FILMS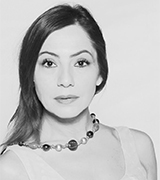 Makfire Miftari

Actress / Producer Kosovo
Makfire Miftari was born February12th in Prishtina,Kosovo . She studied acting for theatre and film at the Fine Arts Academy of Prishtina where she got an MA in performance. She appeared as a lead actress in many award winning films including Amel (2014),A Month (2017) ,I'Father (2018). In 2015 she founded FilmaKS a production company producing documentary, feature films, theatre and television shows. Some of her noted work as an executive producer is the feature film I'Father (2018),Bread, salt and Heart(2017) documentary film. Makfire Miftari is an executive director of the International Film Festival "Goddess on the throne" in Prishtina since 2014.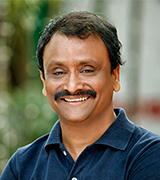 Neelakanta

Film Maker India
G. Neelakanta Reddy, mononymously credited as Neelakanta is a National award winning film maker and screen writer associated with Telugu cinema. One of the most talented and experienced film directors of Telugu cinema at present, many of his films has been screened in many international film festivals. 2002 film Show and 2011 film Virodhi are his best works till now and both the movies were screened at the International Film Festival of India. Show earned National award for best regional film and Reddy received National award for best screenplay. Virodhi was also screened at Melbourne International Film Festival-2011. The psychological thriller, Nandanavanam 120km is one of his finest movies, though not a box office hit.
NETPAC/Indywood Panorama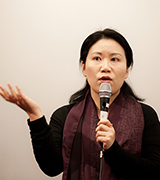 Jinna Lee

Programmer - Ulju Mountain Film Festival Seoul
Jinna Lee is a programmer of Ulju Mountain Film Festival in Korea. Before joining UMFF, she has worked at Jeonju International Film Festival, Jaechun International Music and Film Festival. She started her work as a programmer from DMZ International Documentary Film Festival, Busan International Short Film Festival & International Intangible Heritage Film Festival in Jeonju city. Furthermore, she programmed "BISFF special" at Kalpanirjhar International Short Fiction Film Festival in India, and "Cuts of BISFF" at Jogja Netpac Asian Film Festival in Indonesia. She has been served jury works at Jogja Netpac Asian Film Festival , SAARC Film festival, Kaohsiung Film Festival, Mar del Plata International Film Festival and Golden Horse Film Festival.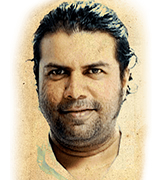 Boodee Keerthisena

Film Director Sri Lanka
Boodee Keerthisena, is an award winning Sri Lankan director. As a young film maker, he has co-directed several documentaries, working with European directors & artists. Since his debut Veils of Maya (Sihina Deshayen), which won 31 awards, his unique cinematic productions; Buongiorno Italia (Mille Soya) , Matha & Alone in a Valley have widened the horizons of Sri Lankan cinema. He holds an array of diverse interests in several areas such as drawing comics, fashion designing & architecture. Boodee is also a column writer as well as the writer of a number of screenplays. He is currently the vice president of the Directors' Guild of Sri Lanka & chief organizer of the International Film Festival Colombo.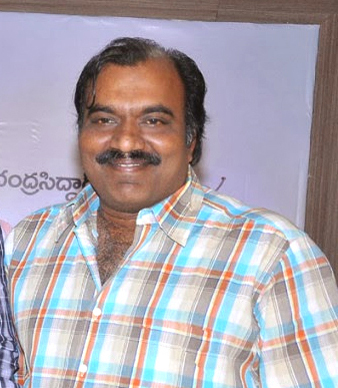 Chandra Siddhartha

Film Director India
Chandra Siddhartha is an Indian film director, screenwriter and producer, known for his works predominantly in Telugu cinema. He has directed films such as Inscrutable Americans, Aa Naluguru, and Madhumasam. He has garnered three state Nandi Awards. In 1995, he produced, Nirantharam, under Film and Television Institute of India, which received special mention at Cairo and Locarno International Film Festival. He has served as a Jury member at the 57th, 61st and 65th National Film Awards, jury member for 49th Indian Panorama ( iffi 2018) Served as a jury member for the Andhra Pradesh state Nandi awards 2013 and 2015. Also served in the Filmfare jury 7 times and for South Indian Cinematographers Association awards as the Jury Head.