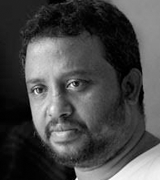 Jagadeesan Subu

Film Director India
" The marketing materials for the festival were very well made. We enjoyed the catalogue and seeing our film's page in it. Very well done. The crowd at the festival was encouraging and enthusiastic. It was a delight to take part "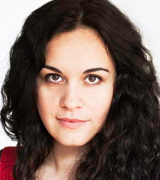 Sonja Prosenc

Film Director India
" I appreciate your effort with the festival. I think that the festival could have a great potential to become an important venue for filmmakers. Also from filmmakers Europe "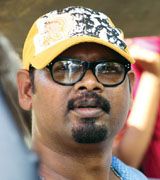 Vinod Sukumaran

Film Director India
" First of all, I must appreciate all the efforts you are taking for running a successful film festival. As a second-time participant, I must say that, ALIIFF 2016 festival was more colorful and meaningful in all aspects "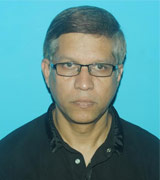 Manoj Barpujari

Film Director India
" It was a fantastic event, with all the investment your organisation made in terms of guests participation and showcase of films. The grandeur of Ramoji Film City made it even more special. I sincerely hope that Suhan Roy's dream of making the annual Indywood carnival and ALIIFF a really global event comes true in a very near future. "
Vinayak Vyas

Film Director India
" I think it was a great opportunity for all the new filmmakers to showcase their talent especially the theatrical screening of the film. "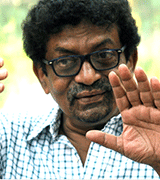 Goutam Ghose

Film Director India
" I have enjoyed your unique festival and looking forward for the next edition "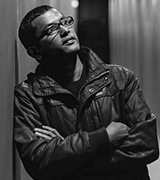 Priyantha Kaluarachchi

Film Director India
" I like the film festival specially the place where its located is really interesting and the staff did superb job "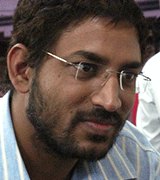 Ajit Nag

Film Director India
" Thank you very much. There were issues in terms of getting the guests into the venue, but everything went well. Also the screen was a flexi material that was shining "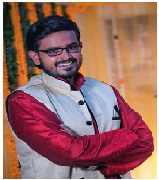 Ashif Khan

Film Director India
" "It was such a nice time at ALIIFF 2016. I made lots of friends over there. I personally feel one day this festival will reach in top. My best wishes for ALIIFF. I would love to attend next year." "
Hassan Nazer

Film Director Iran
" I also enjoyed to be part of festival. I am sure all other guys are the same. Thank you for all hospitality and look forward to be part of your third addition. "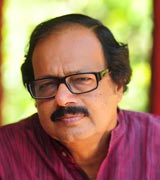 Madhu Eravankara

Film Maker India
" It was really a nice experience to be in the Indywood Festival. I enjoyed the festival very much. Your special personal attention was so much for me and thanks for the same. "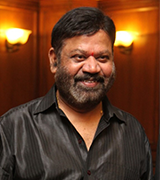 P Vasu

Film Director India
" I was very happy in participating in the festival, hope I did justice in my work.   I thank Director I.V.Sasi sir for his relationship and kindness towards me, I will be there any time to help you guys in future. "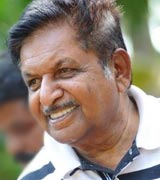 KNT sastry

Film Director India
" It was indeed our pleasure to be part of the indywood festival. I will be glad to associate in your future activities too.  All the best "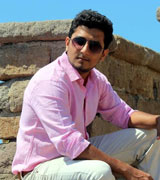 Suraj Kharat

Film Director India
" Me and my team had a very good experience attending the festival. I am very great full being a part of such a well organised event. I would like to attend the festival in future too "
Luisito Lagdameo Ignacio

Film Director Philippines
" I had a wonderful time at your festival.  I hope to be back again. "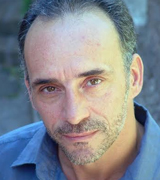 Simone Mariani

Actor/Producer Italy
" I already miss you all for the precious time spent in Ramoji and for this unforgettable journey as member of the jury and so delighted to see you again this year. I feel so blessed to have participated at the Festival, and to meet such committed professional people. Thank you so much for your incredible effort to make it happen and I wish for years to come all the best success you deserve. "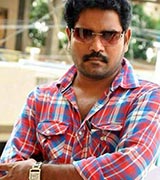 KVR Mahendra

Film Maker India
" Good It was great experience to me and my friends "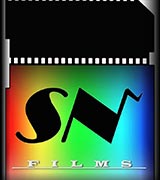 SN Films

Film Production Company India
" It was great attending ALIIFF at Ramoji Film City, Hyderabad. Got chance to meet many national and international celebrities along with art and business interests. Thanks team! "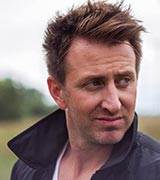 Danny MAlin

Film Director
" I am happy to have been part of it, thank you. "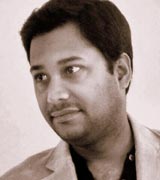 Abhishek Talukder

Film Director India
" Thanks to the organizer for arranging such a beautiful festival and in such a big scale "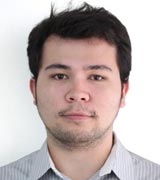 Allan Michael Ibanez

Film Director Philippines
" We would like to extend our sincerest thanks to you and the entire committee of All Lights India International Film Festival. It was a great honor to be included in the lineup of films that was showcased at Hyderabad! "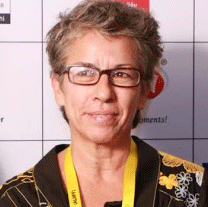 Claudia Levin

Director, Israel
" It has been a pleasure and privilege to attend the festival. Thanks to the extraordinary team festival with a wonderful spirit of cooperation that makes this event special. "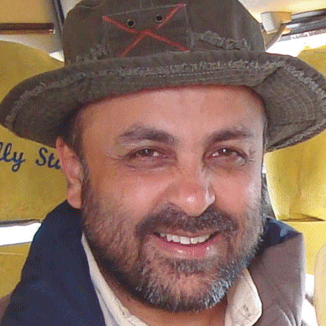 Brahmanand Singh

Director,India
" An Excellent Film Festival !! And even more so, wonderful efforts for a first festival. The guest-list, hosting, organisational streamlining. All were very well planned and glitzy. Overall, promises of a very good International Film Festival, with perhaps an extra focus on the market side of showbiz. "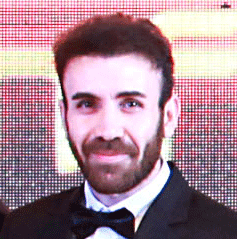 Mehmet Yılmaz Ak

Actor, Turkey
" ALIIFF 2015 was a great festival, we watched too many movies from all over the world. The Festival team was hospitable and organization had a professionalism much above the one expected for a first year of festival . Most important thing is ALIIFF has introduced a new word into the language ie. "INDYWOOD" "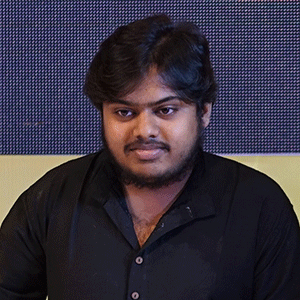 Pavel

Director, India
" I liked your festival really well. I enjoyed it well. Though I am first time into festival saga it was an awesome experience in Cochin,ALIIFF 2015. I can give it a 7/10 which is a good score for a first time attempt. And definitely I would love to attend the next edition of ALIIFF too. "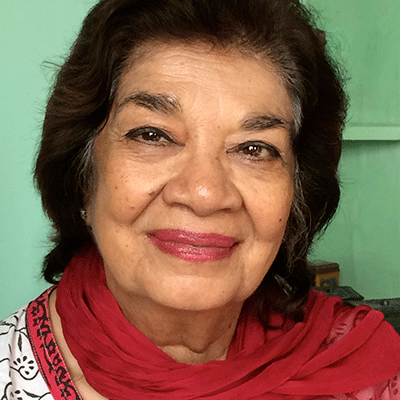 Aruna Vasudev

President, NETPAC
" Congratulation for starting a new film festival in Kochi. And such a big festival – with a difference. I am so glad you have a market for South Asian films too. Cinema, I have always said, is the most potent cultural carrier of all and helps us to get to know each other, remove misconceptions and turn anger into friendship. Good luck with this Festival. I am convinced it is going to be a big success. "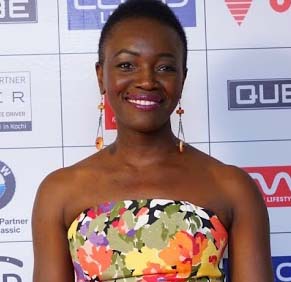 Constance Ejuma

Producer/Actress, USA
" ALIIFF is a festival that's incredibly supportive of filmmakers. As an independent film producer, I was gratified to find that my art house film had an audience which was able to recognize it's value and continue to dialogue about it long after the screening. ALIIFF is truly a reflection of India's love for cinema and it's desire to share the country's enthusiasm for filmmaking with the rest of the world. "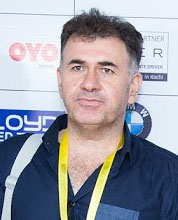 Shakawan Mohammed

Director, Iraq
" All Lights India International Film Festival (ALIIFF 2015) was full of colors, a breeze of homogeneity and it was a Vivid Festival with glitter. The venue was an attractive space and it reflected the diversity of civilizations and all put together through cinema. "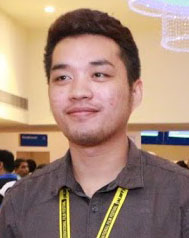 Carlo Enciso Catu

Director, Philippines
" ALIIFF 2015 was really a wonderful experience for me. It is truly a worthy event to be part of because more than the awards that the festival is giving away, the promotion of cross-cultural awareness through films and even the chance of building friendship and exchange ideas to everyone is far way rewarding! "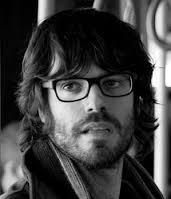 Alejandro Cortés

Director, Argentina
" All Lights India International Film Festival was incredible! Great quality of films, a lot of opportunities to meet with amazing directors and producers "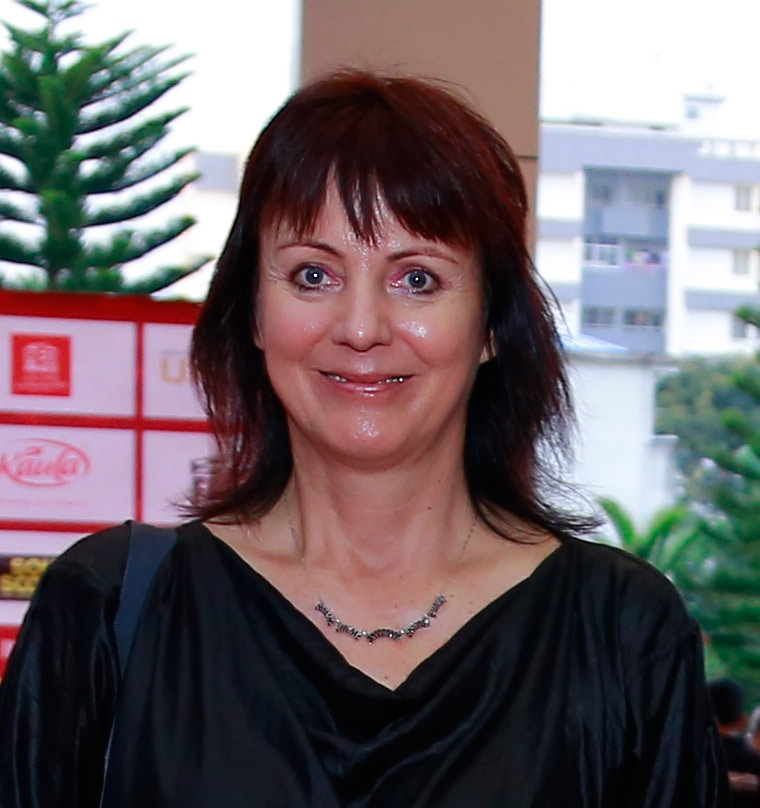 Katarina Vanzurova

Producer, Czech Republic
" One more time we would like to thank All Lights India International Film Festival for invitation to amazing event, film festival in Cochin.We like it very much and the event was organized on high professional level. "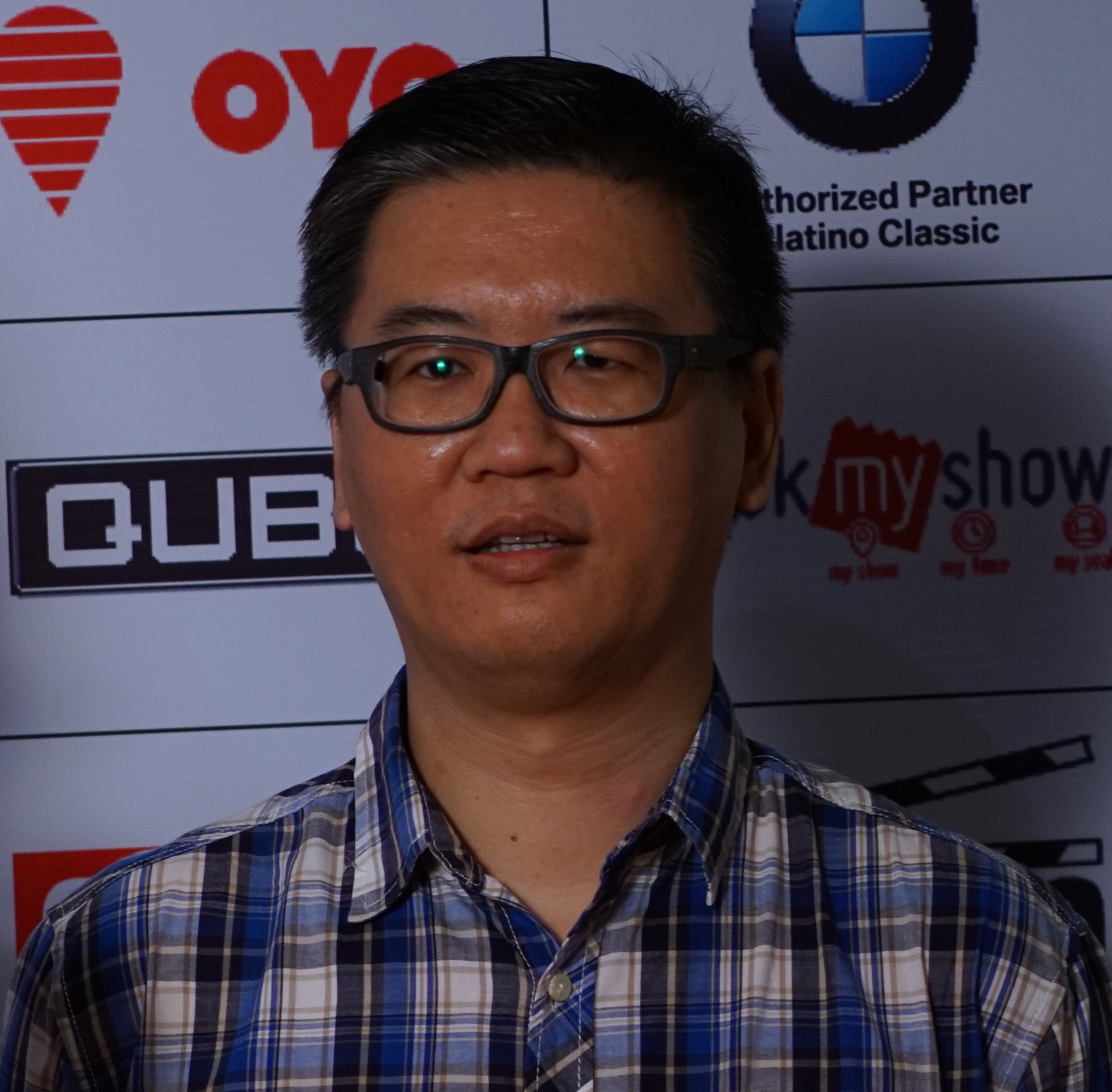 EezznkQ Chong

Director, Malaysia
" I enjoy the hospitality from the All Lights India International Film Festival crew, they are very friendly and helpful. "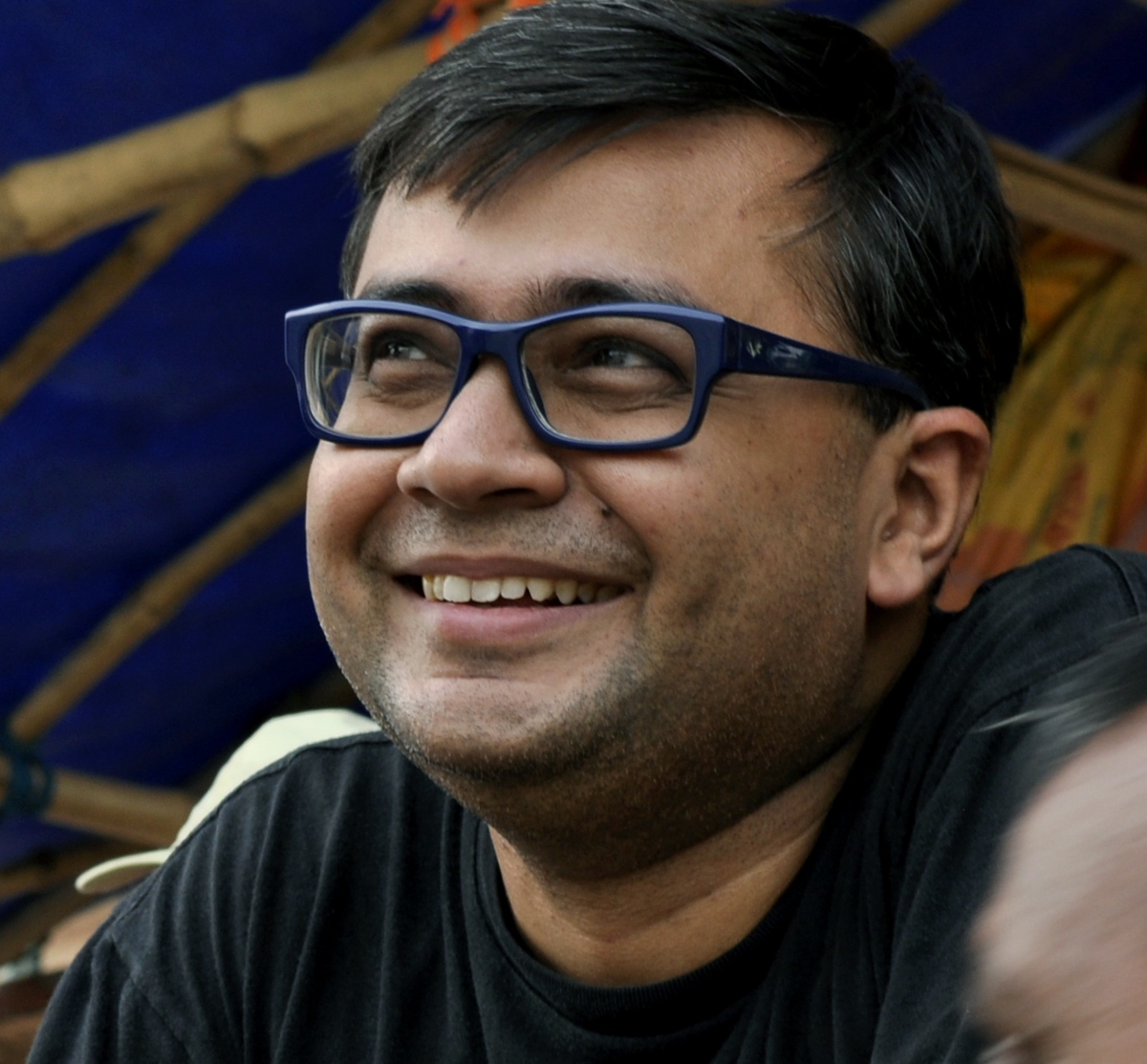 Bauddhayan Mukherji

Director,India
" As a first time festival I think the organisation was quite exemplary... I could see the effort that had gone in the planning. I loved the quality of films that were chosen. Not all first edition festivals can boast of a qualitative line up as ALIIFF 2015 "
Notice (8): Undefined index: year [APP/View/Home/testimonial.ctp, line 156]
Notice (8): Undefined index: year [APP/View/Home/testimonial.ctp, line 156]
Notice (8): Undefined index: year [APP/View/Home/testimonial.ctp, line 156]
Notice (8): Undefined index: year [APP/View/Home/testimonial.ctp, line 156]
Notice (8): Undefined index: year [APP/View/Home/testimonial.ctp, line 156]
Notice (8): Undefined index: year [APP/View/Home/testimonial.ctp, line 156]
Notice (8): Undefined index: year [APP/View/Home/testimonial.ctp, line 156]
Notice (8): Undefined index: year [APP/View/Home/testimonial.ctp, line 156]
Notice (8): Undefined index: year [APP/View/Home/testimonial.ctp, line 156]
Notice (8): Undefined index: year [APP/View/Home/testimonial.ctp, line 190]
Notice (8): Undefined index: year [APP/View/Home/testimonial.ctp, line 190]
Notice (8): Undefined index: year [APP/View/Home/testimonial.ctp, line 190]
Notice (8): Undefined index: year [APP/View/Home/testimonial.ctp, line 190]
Notice (8): Undefined index: year [APP/View/Home/testimonial.ctp, line 190]
Notice (8): Undefined index: year [APP/View/Home/testimonial.ctp, line 190]
Notice (8): Undefined index: year [APP/View/Home/testimonial.ctp, line 190]
Notice (8): Undefined index: year [APP/View/Home/testimonial.ctp, line 190]
Notice (8): Undefined index: year [APP/View/Home/testimonial.ctp, line 190]